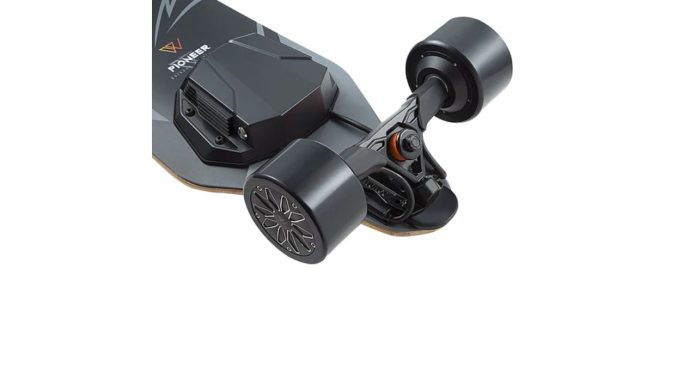 Have you ever heard about the skateboard that caters to an electrifying experience of excitement, speed, and exploration? A traditional skateboard can do so, but what if you get familiar with a skateboard that offers unmatchable comfort, smooth ride, and automatic functioning?
Yes, there is a skateboard, which refers to an electric skateboard. The unique thing about this skateboard is that it comes with a remote control and a mobile application. Using any of these, you can fully control the functioning of the skateboard. No more tiring anxiety from now on. Visit this site https://wowgoboard.com and uncover everything about skateboards.
You will get familiar with multiple variants and types to choose from. This article aims to highlight what an electric skateboard is and why you select the wowgoboard electric skateboard. Keep uncovering the facts down below!
Wowgoboard – An Overview
Wowgoboard is a state-of-the-art manufacturer of electric skateboard series. The wowgoboard electric skateboard series contains shortboards, longboards, and all-terrain boards. The functionality and practicality of these boards are unquestionable.
These electric skateboards are feature-loaded. Using the braking function, you can use a remote or app to start your board ride and control the speed with the remote. The batteries supply the long-range ride for your electric skateboard.
What Adds Up To The Worth of Wowgoboard Electric Skateboard?
There are many features associated with the electric skateboard which make the wowgoboard worthy. Get insights on key features here:
Upgraded Wheels
The wheels are the key thing in the skateboard, which determines what kind of performance you can get from these wheels. The wowgoboard electric skateboard features honeycomb wheels with higher strength, even weight distribution, and a stronger grip. You can enjoy the urban ride and light off-roading with these wheels. These wheels are not going to let you down. These wheels support the ride on sandy, stony, and sloppy terrain.
Highly Responsive Chip
The Hobbywing ESC chip in the electric skateboard controls all the functions. These functions include a battery power supply to the motor, enabling the motor to power wheels, and even play a role in charging the battery. This chip is waterproof and withstands any weather conditions. This makes the electric skateboard offer you a quick response to your commands to the board through a digital remote. The chip ensures optimum voltage transfer and utilisation. This chip is the brain of the electric skateboard.
Hassle-Free Experience
The thing which adds up to the comfortable experience of this wowgoboard is electrifying technology. To speed up the board, you must constantly push it on conventional boards. This leads you to experience foot fatigue. Besides this, you need to use your foot effort to stop your electric skateboard. If you are not an expert, you can face injuries. But electric skateboards prevent you from facing this experience. It adds up desirable convenience by automating every function.
Efficient and Effective Charging
The electric skateboard from wowgoboard does not take much time to charge. You can fully charge it only in 2.5 hours. The charge density of the battery is remarkable, and it does not self-discharge when you are not using it. With a full charge, you can ride up to 21 kilometres.