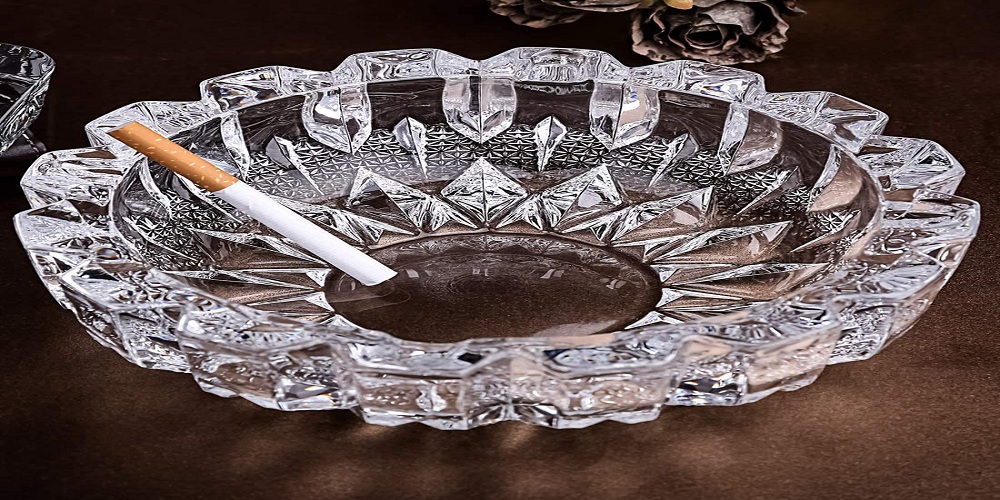 The ashtray is the basic need of smokers. These trays provide a clean and mess-free smoking time as the ash is stored in one place. These have a long history that starts in the 19th century. However, today the ashtrays are much more aesthetically appealing and available in more options.
Though the purpose of every ashtray is the same regardless of their design and material some trays look better with your style and are more functional. But the question is how to find out which tray is best for you.
You might be a person who chooses a tray based on the design but there is a lot more to consider than the shape of the tray. So, below are some common types of ashtrays based on the material and features to help you decide on the right option!
Types of Ashtrays Based on Material
Three common materials are used in making ashtrays;
Ceramic Ashtrays
Ceramic ashtrays usually give a vintage appeal as their design and colors will remind you of the traditional mud and ceramic pots. These trays are available in different sizes, shapes, and designs, with and without lids.
Ceramic is one of the most durable ashtrays as they are non-inflammable, non-toxic, durable, and very easy to clean. You can also buy custom ashtrays from sites like Alibaba in your favorite design.
Glass Ashtrays
These ashtrays are typically made of Pyrex glass. These trays provide you with a great way to show your collection. Glass trays are usually not recommended for use in high heat situations as the glass can break or burst. Also, avoid using these trays if you have kids at home.
Metal Ashtrays
Metal is the most commonly used material in advanced ashtrays. Metal ashtrays are very durable, long-lasting, easy to clean, and lightweight. So, you can use these trays for both indoor and outdoor smoking as it's easy to carry them around.
Other Types of Ashtrays
Other than these, ashtrays are also available in different types like;
Portable Ashtrays
These ashtrays are usually intended to use in cars, boats, RVs, and also in the home. Metal and plastic trays are often used on the go. While choosing a portable ashtray, make sure that the tray is lightweight, durable, and comes with a lid.
Smokeless Ashtrays
These are the latest designed ashtrays that are usually made of metal. These trays come with an integrated filter and fan. The fan helps the smoke to absorb in filters so nothing will come out of the tray. If you have little kids at home, these trays are the best solution.
Pocket Ashtrays
This ashtray is a small container that holds cigarette butts. It is portable and can be carried around in a pocket. Metal and plastic are most often used in pocket ashtrays. These trays are reusable so you can keep them even for years.
Wall Mounted Ashtray
These ashtrays are a convenient way to store and decoratively display your ashtray. These are the best trays to keep your smoking items away from everything and especially from kids.
Conclusion
Hopefully, now you are better aware of all the possible types of ashtrays. So, make sure to know what your requirements are to order an ashtray. All these ashtray types are available on Alibaba so, you can directly visit this store rather than searching for more and more options.